Jennifer Sharber, President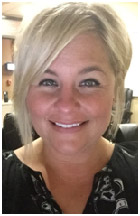 Jennifer Sharber is the President of Keeping It, a full charge bookkeeping firm that empowers small business owners to achieve their dreams without the burden of keeping up with their day-to-day bookkeeping. Jennifer is a hands-on owner and is fully invested in the transparency and growth of small business.
In addition to her 15+ years of full charge bookkeeping experience, Jennifer has an MBA with a concentration of Entrepreneurship. This lends her, not only the experience, but also the education relevant to small business. She currently is the owner of two small businesses and has been successful in business for almost two decades. Her heart is happiest when she has a part in empowering entrepreneurs, like herself, to realize their dreams while achieving and maintaining growth.
In her spare time, Jennifer enjoys spending time with her family, two dogs and traveling. With most entrepreneurial spirits, she is never off the clock – she understands the demands of being available to both her clients and employees 24/7.
---
Katlyn Sharber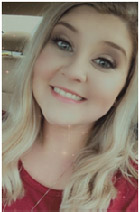 Meet Katlyn Sharber, our Assistant at Keeping It. Katlyn has been with Keeping It since March 2019 and is our go-to for all things administrative!
Katlyn has an Associate of Arts degree – at Keeping It, her primary responsibilities are Administrative Assisting and Accounts Payable (although she continues to accept more challenges every day).
In her spare time, Katlyn enjoys reading, time with her family, photography and baking.
---
Jennifer Daugherty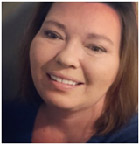 Jennifer Daugherty is the Accounts Manager at Keeping It. She has been with Keeping It since August of 2019 and has proven to be quite the asset to the Keeping It team!
Jennifer has an Associate of Applied Science with Distinction – Jennifer is certified in Bookkeeping, Accounting, Payroll Accounting, Business Administration, QuickBooks Desktop & Online and she is a Notary Public.
In her spare time, she enjoys gardening, farming, hiking, reading, spending time on the water, refurbishing old furniture and spending time with her family.
---
---
CONTACT US FOR MORE INFORMATION
For a consulting request submit your info via the form and we will get in touch with you.